Work Environment is Everything
Businesses spend lots of time and money creating positive work environments for productive and happy team members. We wanted to give businesses options so their employees and visitors could enjoy flowers in their offices. Whether it's a bouquet on the front reception desk or arrangements throughout work areas, fresh flowers will brighten any space.
Not sure what to go with?
Start with the curated bouquet options. They are an easy way to chop and plop into a vase for an instant pop of happiness.
Try sprinkling in the simplistic bouquets around the office to add more color.
Call or email us to discuss a solution that meets your needs!
More love to give?
We want to make saying Thank You to your employees or customers easy to do!
Order a large package of bouquets for an annual event to show appreciation.  Bulk bouquet orders are fast and easy!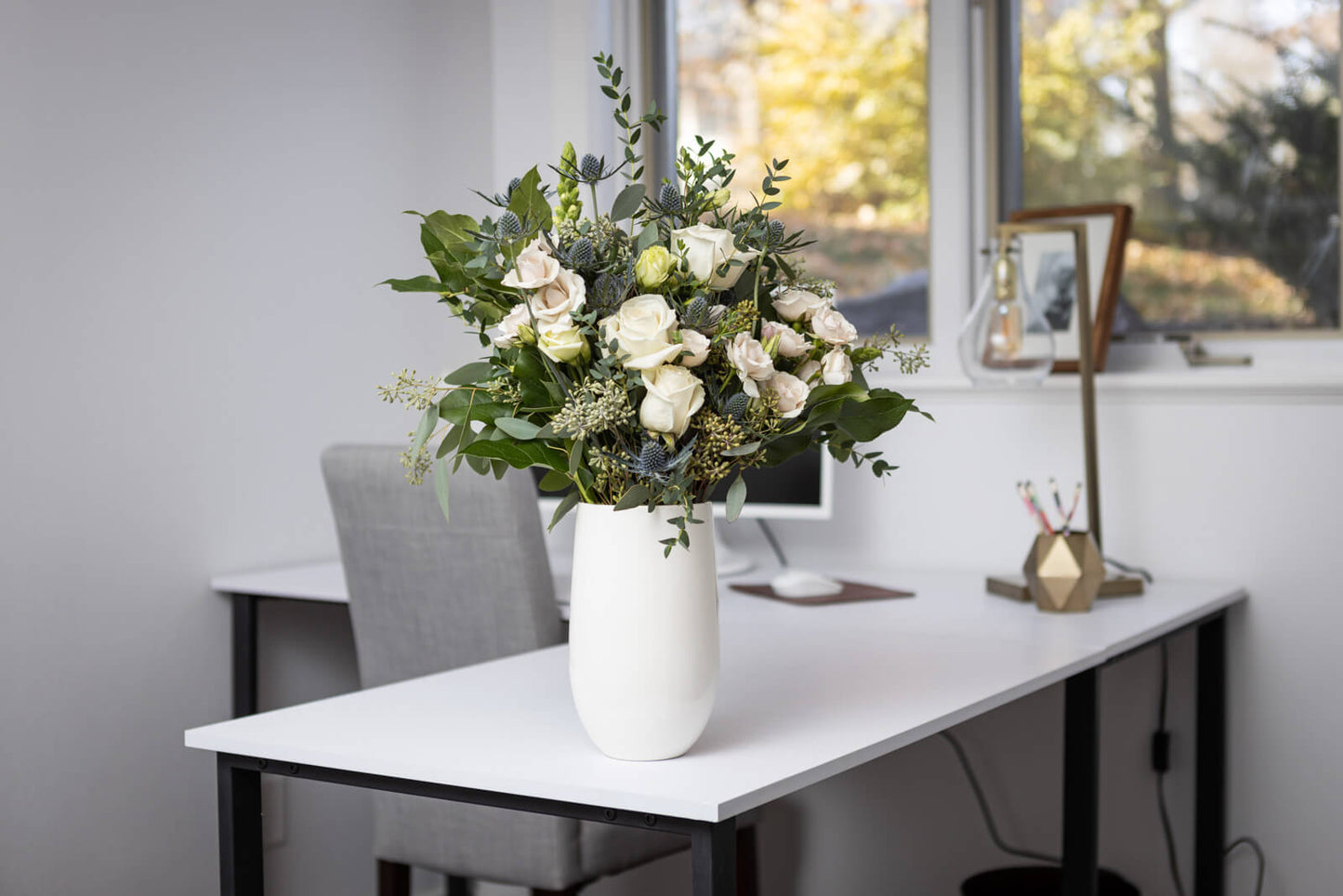 Let's Get Creative
Have another great idea?
We want to help you bring the joy of flowers into your business operations. Are you a real estate agent who wants to send flowers to all your new home buyers? Or perhaps you're a manager who wants to reward an employee of the month with flowers? Let's chat, and we'll work together to create a customized package for you.